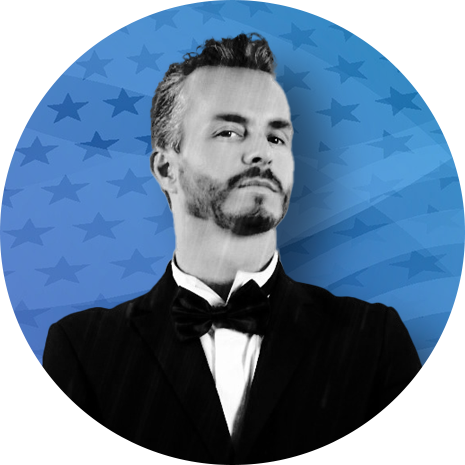 The Best of America Small Business Awards recently welcomed Marco to the BASA Independent Judging Panel. We recently had a sit-down interview with him after his nomination to the BASA Independent Judging Panel to learn more about him and his passion for small businesses.
What can you tell us about yourself and the industry you are in?
I have always been fascinated by the fashion and retail sectors. I look at fashion as a dynamic mix of beauty, style, and living life. But at the same time, fashion is very broad. It involves a lot of moving pieces from the shop to what people wear, like the hairstyle and accessories to the users' intended occasion, like special events, catwalks, or just-to-use homes.
What can you tell us about your job?
As a fashion expert, it is important to adapt to the demands and times we live in without changing the pillars and ground foundations of the brand.
Looking at your industry, what can you say you love most about small businesses in fashion and retail?
Small companies are often very creative and have a higher potential growth compared to large enterprises with an already set position in the market. Additionally, since they are small, they are less tied up to some dynamics and obligations that larger companies are forced to follow, allowing them to choose their own pace when it comes to making and adapting to changes. Another key characteristic of small companies, which I think is excellent, is the fact that they help nurture multi-talented employees. Since the company works with limited resources, their employees get a chance to do more than one role for the same company exposing them to a broader perspective in fashion and retail.
"As an entrepreneur, you need to be able to read the market needs and demands and keep your eyes wide open for opportunities, as in fashion, each marketplace is unique."
In summary, what important lessons have you learned from your industry over the years?
Over the years, I have learned that teamwork is key to getting results. Another great lesson is mastering the art of correcting errors fast when making them, even when others are still doing them.
What's your view of the future of retail, and how can small companies stay relevant with the changes?
These days, I see a lot of discussions on personalization in fashion and retail. It's undeniable that the market is changing under our eyes fast, with online sales taking the lion's share now, and there is no turning back. Although everything is still in its early stages, retailers need to identify exactly who they need to sell to online and who is the right client to come and buy in-store. Selling more expensive products like high-end watches and jewelry in person is easier since the clients will still need to try them on before buying. So, we will likely see fashion high-street retailers focusing on selling more expensive items in stores and catering in this way to the needs of more sophisticated audiences. I also see a boost in personal shopping services as it gives an additional layer of customer service that e-commerce stores fail to replicate. Other than that, many brick-and-mortar retailers will move to creating unique personalized experiences for customers and making the shopping journey increasingly fun.
"To be recognized as leaders, you need to establish yourself as someone who dominates their space, does consistently great work in the industry, and works well with people that support them"
In your opinion, what does it take for someone to be a leader in your industry?
In my experience, leadership can be very time-bound in fashion. Your skills as a leader need to stand the test of time for you to be able to replicate your results in other realities, not just the current context.
What makes a company a leader in fashion?
I believe it's their ability to demonstrate their capabilities as a company time after time and be consistent in producing high-quality products.
Being a fashion expert, what does creativity mean to you?
Creativity means different things to people. To me, it is about creating something beautiful and having other people find your creation exquisite and hold it in high esteem.
As an experienced professional in your field, what advice would you offer someone interested in pursuing a similar career?
I'd encourage them to spend time studying the history of fashion and its future trends. My job requires 4 pairs of eyes, not just 2, as you must be able to look at things in 360 degrees. To become an expert in the field, you must train yourself for real-world experiences. You need to pay attention to what you do, evaluate things correctly, and know what your competitors are doing at all times. Additionally, I'd tell them to avoid becoming a copycat at all costs. Instead of copying, they should look and evaluate what is trending to get inspired and use it to re-interpret the trends into something different. Lastly, they should never think they have made it in the industry, even after being there for years. Fashion is one of the fastest-changing industries, so they need to keep training themselves for change.
In your opinion, how beneficial are independent awards to small companies?
Getting recognized by an independent award like the Best of America Small Business Awards allows small businesses to shine in front of the world and their clients, which is essential to growth. Additionally, since small companies have limited financial investment to get operational, awards offer them an opportunity to showcase and demonstrate their achievements which has an even larger impact on the company.
"Small businesses are truly exceptional, and the people working for them don't only give 100% but rather 1000%"
What would you tell small companies entering this award?
I'd tell them to show their passion, as real results only come from passion. I'd also encourage them to have clear reasons as to why they think they should win. As businesses, they need to be bolder and take their results at the forefront of their marketing and communications. They should also provide factual statements of their plans and goals to show they got their results.
---
WRITTEN BY
Anna Stella - Best of America Small Business Awards