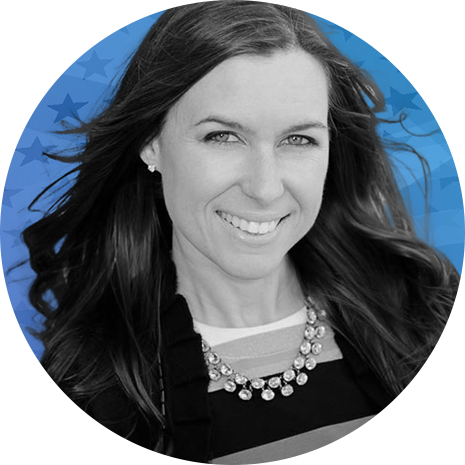 A conversation with THE BASA JUDGES
Jessica Tiller
Jessica is a PR executive with two decades of public relations experience developing and managing strategic communications programs and initiatives.
Our newly appointed BASA judge is PR extraordinaire Jessica Tiller. She is the co-founder of Pugh & Tiller PR, and she comes with more than two decades of industry experience and a deep-rooted passion for small businesses. We caught up with her in an exclusive interview.
What motivated you to pursue this profession and work in public relations?
Public Relations was an obvious choice for me. I was an imaginative child growing up with an abiding love for reading and writing from an early age. PR allows me to combine these skills with a desire to help the small businesses I collaborate with flourish, grow, and prosper.
What would it be if you had to describe your job in just one line?
My job is to help companies better establish themselves as leaders and grow.
What do you see in store for the future of small businesses?
Creativity and innovation in small business communities inspire me. Small businesses will be the catalysts for new and exciting services and technologies in the future.
What key factors can contribute to the success of businesses in this industry?
I'm not in the business of paying lip service. Being authentic about your experience is crucial for your business's competitive edge. Our clients are partners, so we position ourselves as extensions to their teams. We adopt a strategy that is tailor-made to their individual needs; our approach is by no means 'one size fits all.'
"We don't do PR for fun or entertainment purposes but because of a serious need. Small companies, especially those carrying a lot of weight on their shoulders when running their smaller organization, can particularly benefit from it."
In your own words, how would you describe the concept of leadership in small businesses?
For me, leadership is about responsibility and accountability. As a small business owner, you often face tough situations and have to make the call regarding what is in your company's best interests and the people working in it.
Considering your growth from your first day at work to the present moment, what key lessons have you gained? Moreover, do you have any guidance for individuals pursuing a similar career?
Stay true to yourself and draw on all the resources you can find. These could be anything from an accountant, marketer, or lawyer who can assist in making important decisions. Be brave. Small businesses hit high and low. Losing clients who have to cut back on budgets is scary. It's important to keep pushing forward through adversity and not give up.
"I started my first business the day after Lehman Brothers folded. I remember thinking that Lehman Brothers survived the Great Depression but could not survive the Great Recession."
What are your thoughts on the value and significance of authentic, independent recognition, which the BASA awards aim to promote?
Considering that people are exposed to numerous brands daily, winning an award could help you stand out.
What words of encouragement can you offer our nominees?
I'd tell the entrants to take the risk. There's nothing worse than regretting a missed opportunity.
---
WRITTEN BY
Anna Stella - Best of America Small Business Awards