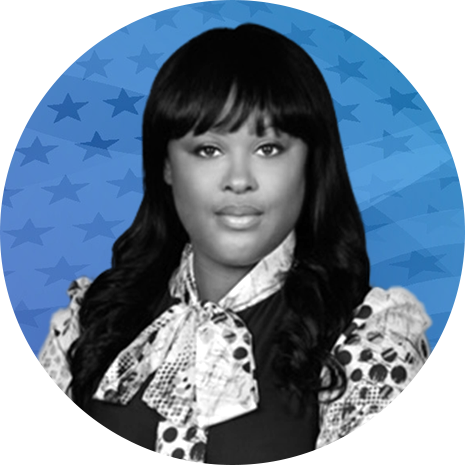 The Best of America Small Business Awards recently welcomed Mia to the BASA Independent Judging Panel and invited her to share her story in a short interview.
Mia, can you describe your job in one line?
I work in Talent Management. I help and support small businesses build their teams through networking, virtual assistance, and events.
What are the top three mistakes that small business owners always make in your work?
Firstly, not aiming to have a solid structure that clearly outlines what your business provides. Secondly, don't overlook funding opportunities. There is a misconception from small business owners that they need to go into entrepreneurship alone without realizing the potential benefits of loans and grants that can support their ventures. Lastly, don't be afraid to delegate. Assign responsibilities like cold calling, emailing, and social media management to others. By doing so, you free up your time to focus on the activities that are essential for your business growth.
If you were to start again, what changes would you implement during your first year in your company?
You've got to be strategic from the beginning. In my first year of business, I put much effort into networking. If I were to do it again, I would still prioritize networking, hosting, and speaking at more events. Recently I spoke at over 15 events - this has helped my business tremendously.
What would be your top recommendation if I approached you as a new business owner seeking advice for the first 30 days?
I would advise you to find a mentor who can guide you. You won't know everything about business in the first 30 days; this process can take years. The initial stages can be challenging. Finding someone to connect with is key.
"What drives and motivates me is the opportunity to inspire others considering venturing into their businesses. It is so rewarding. We must focus on pouring back into others who will do the same for more people. We need to leave a positive legacy. "
Being a leader is sometimes lonely. Where do you find the strength to make difficult decisions?
I know people who like to reflect or walk on the beach. I enjoy ballroom dancing. Allowing myself time to think without pressure helps me make those critical decisions more clearly.
What would you say to someone entering the awards?
I'd like to see inspiration and authenticity from the participants. Have the confidence to be yourself because whatever you've done or wherever you're at is enough. Building a business is a process, and you might not be at the level you'd like to be, but I want to see that people take what they do seriously. You may not have the most followers, the biggest sales, or the business, but I want to see the love, joy, and passion in what you do. I want to see this type of pride and consistency. So show us your drive.
"I recommend small business owners entering the awards to be authentic because whatever you've done or wherever you're at is enough. "
If you could recommend a holiday destination anywhere worldwide, where would you be and why?
Egypt and Tokyo are on my list of top destinations to visit. I've been learning Japanese, and I love Anime. Japan looks like such a futuristic place to visit. I have traveled to Egypt and had a fantastic time there - so much so that a camel kissed me - who knows what might happen in Tokyo!
---
WRITTEN BY
Anna Stella - Best of America Small Business Awards